Merchandising
You are looking for a souvenir to remember a wonderful weekend in the Golden Twenties? We have T-Shirts, Mugs and Towels with our ETDS logo. You can order all articles via the registration site. Please let your Team Captain know what items you would like to order and he/she will add it to your registration.
Orders for merchandising articles can be placed until April 10.
T-Shirts with ETDS logo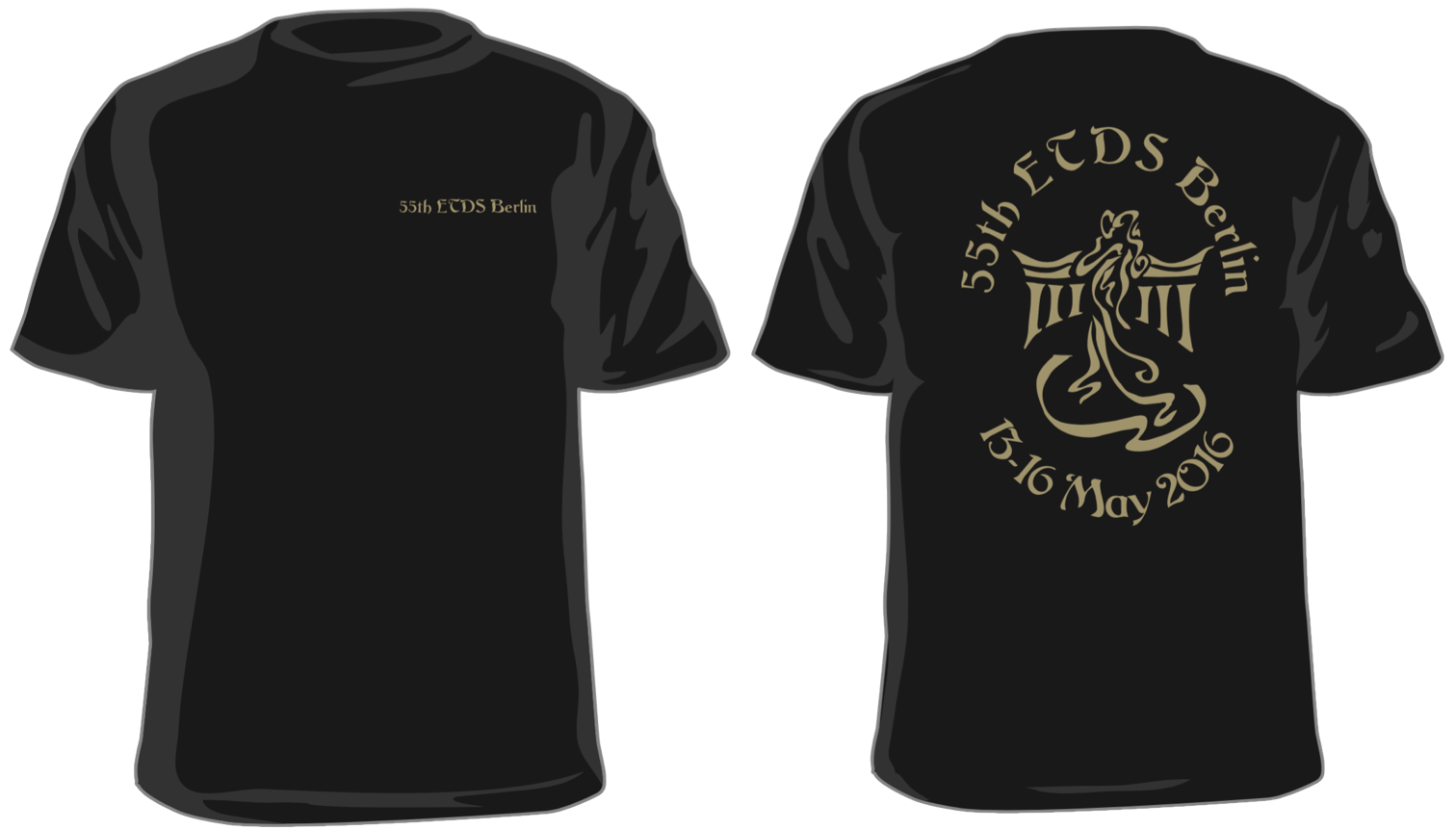 The T-shirts will be black with a golden logo printed on the back and the 55th ETDS Berlin printed on the front. We offer both male and female models. The female models are available with round neck as well as v-neck.
Price: 10 €.
Towels with ETDS logo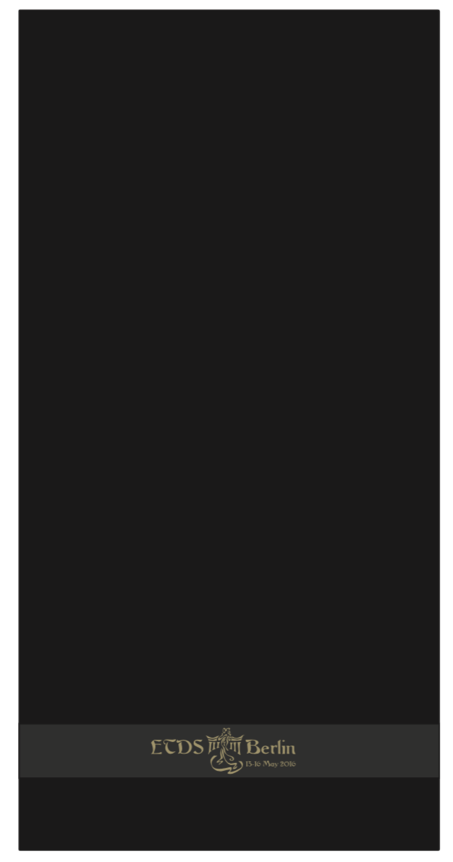 We offer towels with embroidered golden logo. The towels are 100 x 50 cm in size.
Price: 12 €.
Mugs with ETDS logo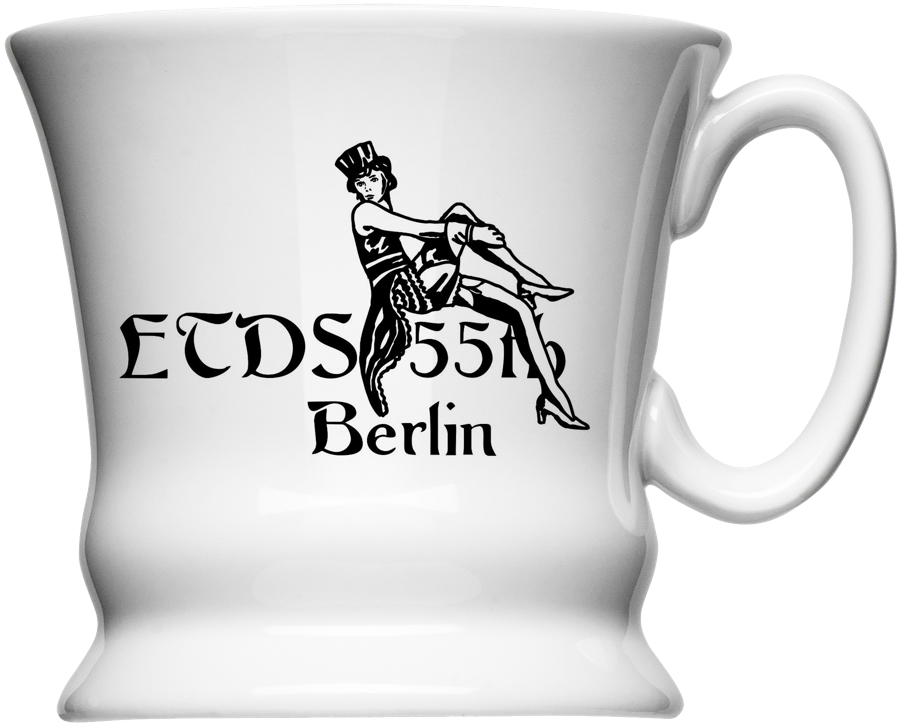 Similar to original product
Our mug design is retro-style. The mug is white with a black Marlene logo. It has a golden rim at the top and the bottom.
Price: 7 €.